Bridal Eye Makeup Tips you need to know before trying at home

We all are very careful and choosy when it comes to Bridal Eye Makeup, as it is the only makeup that looks attractive more than anything else. There are so many elements from which you have to choose the better one to achieve the flawless look. Well, we are gonna tell you some tips that are going to help you a lot next time when you try bridal eye makeup at home. Let's move down
Prepare your eyelid:
Eyelid is always the first step we start from, So, we need to get it perfectly done because eyelid always make the first impression. It should neither be too dark nor too light. If you fail this, be prepared for your makeup fail and so as the waste of time. Following steps are where you start from.
Step 1: Drying your eyelid
Your eyelid gets oily sometimes, so you need to dry it with a smooth sponge. Remove the oily particles and then move forward.
Step 2: Apply oil-free primer on your eyelid so that is won't get oily until you wash it.
Step3: At last, you have to apply a light dusting of setting powder to create a smooth skin for applying makeup.
Choose the right makeup brush for eye makeup:
Finding the right brush is always difficult for us, but we all know the differences between the brushes and can imagine the makeup results. But we suggest you to check the uses of different sizes of makeup brush.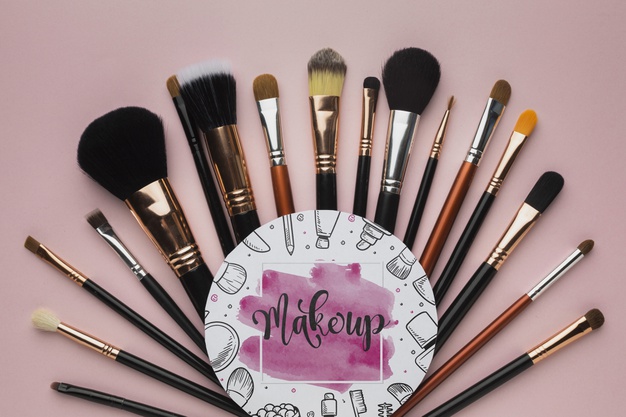 Blend:
Now that you have the elements, let us give you some tips on blending techniques.
Pat then blend: To create an even base, pack the product by gently pressing the powder onto the lid. Once the color has then been applied, blend it out using back and forth motions (think windshield wipers).
Blend outwards: To lift and open up the eye, drag the eyeshadow outwards, up towards the tail of the brow. This will create a subtle cat-eye effect, even without a winged liner. Never blend downwards as this can make your eyes look a little droopy or tired.
Mix eyeshadows: Don't be afraid to mix eyeshadows on your brush to create a more harmonious look that blends more naturally. Just make sure you tap off any excess pigment before you apply it to your lid.
Choose the wings that looks nice and decent with your eyes shape:
With the right eyeliner, your eyes look bigger but natural, well, that's what we all wants 🙂 whereas the wrong selection of wings will vanish the looksof your eye and that's totally not good for you. So, we suggest you to start your liner 1/3 of the way into your eye, bringing your line into a long, horizontal flick.

Layer your liner with eyeshadow:
Nailing a cat eye is a skill that can take years to perfect, so once you've created a killer wing, you want to ensure that it lasts. To set your liquid liner, apply a highly pigmented black shadow using a small angled brush for precision. This will help fill in any missing pigment and will help set your liner. If you want a softer, smokier finish, smudge the liner slightly with your brush, without taking away the shape.

Adding Highlight:
Open up your eyes and add a touch or highlighter that will give your a little flashy look, and believe me or not, this flashy look is literally awesome. Now start with the highlighter that when you apply it, your brow bone will lift the brow and applying a little to the inner corners of your eye. To finish, add a touch to the very center of the lid to make your eyes pop.
Don't forget your water line:
Avoid applying a dark liner on your water line (aka the inner line of your eye), as this can make your eyes look smaller. For your lower waterline, opt for a nude pencil eyeliner to open up and brighten your eye. However, for your upper waterline, using a black pencil liner will make your lashes appear fuller.

Amp up your mascara:
Now that you've come to an end, you just need to put mascara. It involves three products: an eyelash curler, volumizing mascara with a feathered wand, and a lengthening mascara with a plastic wand.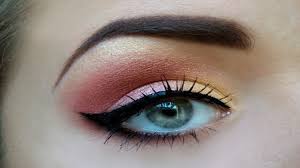 Boom! the perfect Bridal Eye Makeup in done and you are good to go.
I am sure you will be thankful to Moshaz Beauty Salon experts for the professional tips for Bridal Eye makeup.
Visit our Beauty Salon.