We provide the best spa services in Rawalpindi Islamabad
The Salon provides all the services in Spa including body massage, manicure pedicure and muscle relaxing treatment. Moshaz Beauty Salon offers a variety of spa services like Full body massage, massage, manicure pedicure, and waxing in Rawalpindi and Islamabad. Staff of the parlour is well-trained in spa services and till now they produced excellent results and good feedback from the customers. We have professional management for good customer service. Moshaz Beauty Salon is the best spa in chaklala scheme 3  and bahria town Rawalpindi Islamabad.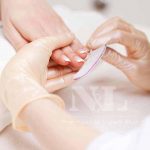 The perfect manicure includes trimming and shaping your nails, the cuticles, and polishing on polish or gel polish on your nails. We assure satisfactory results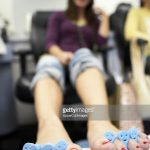 Includes foot soaking, foot scrubbing with a pumice stone or foot file, nail clipping, nail shaping, foot and calf massage, moisturizer and nail polishing.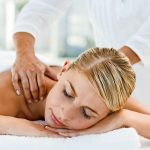 Moshaz offers full body massage that helps the customer in relaxing the muscular tensions. Massage services for ladies only.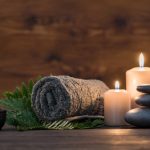 Moshaz offers full waxing services. We provide full body wax, full arms wax, full legs wax, half arms and legs wax. Our Waxing price is reasonable.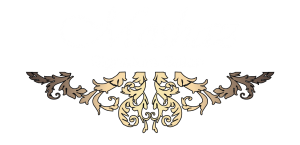 Spa Services
        Brightening Meni Pedi                    Rs-/ 1500-1500
O.P.I Meni Pedi                                 Rs-/ 2000
          Parafin Wax                                                 Rs-/ 1000
French Nails                                                   Rs-/ 1000
Hand Feet Polishers                              Rs-/ 1000
       Nail Paint Application                                    Rs-/ 500


Waxing Services.
                      Full Body Wax                                             Rs-/ 5000 – Rs-/ 65000
Full Arms Wax                                             Rs-/ 1000
Full Legs Wax                                             Rs-/ 2000
   Half legs & Half Arms Wax               Rs-/ 1000-1000
Massage waxing and mani pedi Services
The Beauty Parlour provides an excellent customer service throughout the journey. Our Salon offers various services such as Bridal and party makeup, haircuts and styling, facials hand and feet services, body waxing, nail art and other beauty related services. Moshaz Beauty Salon is commonly known for being professional in bridal makeup and hair dressing especially in Rawalpindi and Islamabad. In this service, we are offering body waxing, manicure pedicure and full body massage in Rawalpindi Islamabad. So, are you ready for some me time? You have got a spa near you. Visit Us
Check our Reviews here.
House#170، Street 9, Chaklala Housing Scheme 3, Rawalpindi, Punjab 46000, Pakistan
0302-5328555  |  051-8435359
Al-masoom Complex، Civic Center Bahria Town Civic Center Bahria Town, Rawalpindi, Islamabad, Punjab 46000, Pakistan
0320-5083620  |  051-2724137