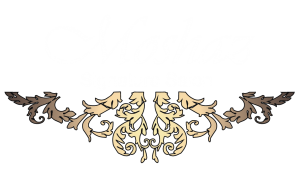 Highly recommend this salon. Not only was the whole staff following proper SOP's, they were also so kind and patient throughout the process. I availed the facial, mani+pedi, massage and hair treatment deal and I was surprised to see how much effort each worker put in to satisfy my needs. Rimsha did such an amazing job with my facial and massage, highly recommend her. My mother who went to avail the same deal went around 6 and while there closing time is 8:30, they made sure to take their time and not rush at all. She was there till 10 and not once did any of the workers make faces or complain about getting late. Which is so unlikely as most salons in Bahria have a terrible habit of extending appointments to the next day just because the salon is closing. So impressed! Good job to the whole team, I'm for sure gonna be a regular 😊
I always recomend Moshaz for Hair services as I had the best experience of Bahria branch several times..but for the very first time I visited Scheme 3 branch and I must say the staff is very cooperative...Nousheen has a magic in her hands in terms of facial services and for Mani /Padi wow for sweet girls Lubna and Adeela (expert at their work) ...Coming to hair if you visit Bahria I would recomend sherry but if u're visiting scheme 3 Sheeba and Noureen are best they recomend what would look good at u , also listen to the customer and do their magic to turn ur desired look on.. Fully satisfied ...Very friendly staff ...definitely visiting again
Had an amazing experience of getting make over from Moshaz. From staff to their extra ordinary expertise in make up and hair section , everything was perfect.
I would definately recommend Moshaz for their hair services. They know their way around their dyes and they can also explain to you exactly as is. They were professional with their work and very caring towards their clients. I have gotten compliments over my hair from strangers even. Thanks to shiza, annie, and mona for their magic ❤️
My experience with moshaz is great , it the first time i have done any thing on my hair, I take there x-tenso . It was soo good , I felt massive change in my hairs . Staff is very professional and kind , thanks to seher and mehwish they both do their best on my hair so they look lovely.
best salon massage done by Surayya and Gulshan was perfectly outclass 😊 completely satisfied after having pedicure and manicure 🙂
Aoa. Just here to drop in salon reviews. I had my walima make up done from Moshaz salon. It was an amazing experience with the makeup artist trying too keep it all natural and gave me a nice dewy look .And the hairstylist also did a great job plus all the staff was v respectful and helpful. I totally recommend this salon for your big day
Extremely satisfied with my Keratin hair treatment .The team has first hand knowledge of the products and their applications with alternate solutions for all your preferences and requirements. I would say that Moshaz is the best hair salon near me. I'm happy that I was recommended Moshaz for my hair treatment. good job !
Hi Ladies! Hope you are doing good. Moshaz Beauty salon is near my house and I usually go there for spa services. So I just want to tell you that the salon services are really great and they always give best services. I really suggest you to visit Moshaz Beauty Salon. Thank me later 🙂
I absolutely recomment Moshaz for Bridal Makeup services... The Bridal makeup look they gave to me was outstanding. Surely gonna recommend this salon to all my friends. Moshaz you did it! Perfectly satisfied customer...
Had a great experience at Moshaz. The staff was not only friendly but cooperative as well.Had a hair cut and sheeba did an amazing job. I am loving it. And lastely thanks to sameena for treating us kindness. Regards
Amazing service quality. The best thing about them is the personalized touch they give to every customer and guide you so well. Moshaz always feels like home where i can go and get all the pampering done.
My friend recommended me this salon and I never thought Moshaz is the best beauty salon in chaklala scheme 3. Salon is near my home but I never came here. Change my mind, I will always prefer to go there for haircut and spa services.
I always think about which salon should be the top rated salon in Rawalpindi. Now after getting my bridal makeup done by Moshaz, I can say Moshaz beauty salon is the top rated beauty salon in Rawalpindi. Thanks for making my special day memorable. Perfect Bridal Makeup done <3