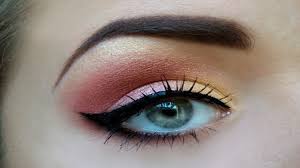 Women wears makeup to seek beauty and that is absolutely right, there's nothing wrong in it. Makeup gives you new and a perfect look by hiding the unpleasant areas of your skin and giving you a beautiful bright complexion. The beauty professionals always recommend you to visit beauty salon and get your makeup done professionally. But sometimes we are not able to visit the beauty salon in normal routine, as it consumes a little bit more time. So, it's good to learn some makeup tips that you will be going to need someday when you're trying makeup at home. We are here to give you some professional makeup tips for eye makeup, party makeup and event makeup. Check out Bridal makeup pics here.
Makeup Tips
Avoid doing makeup in natural light
Have you ever noticed why beauty salons are always indoor? The reason behind this is, the beauty professionals knows that the sunlight can reveal the actual skin even if your makeup is on. There are mirrors and glasses in the salon that refracts the natural light and that refraction will give you a dull look, and you will not be able to do makeup. So it is recommended to use the light bulbs with the mirror. After all, the event you are going to attend will be indoor and well-decorated with light bulbs. We suggest you to visit the beauty salon for bridal makeup or party makeup and do not play with your makeup looks on your special occasion.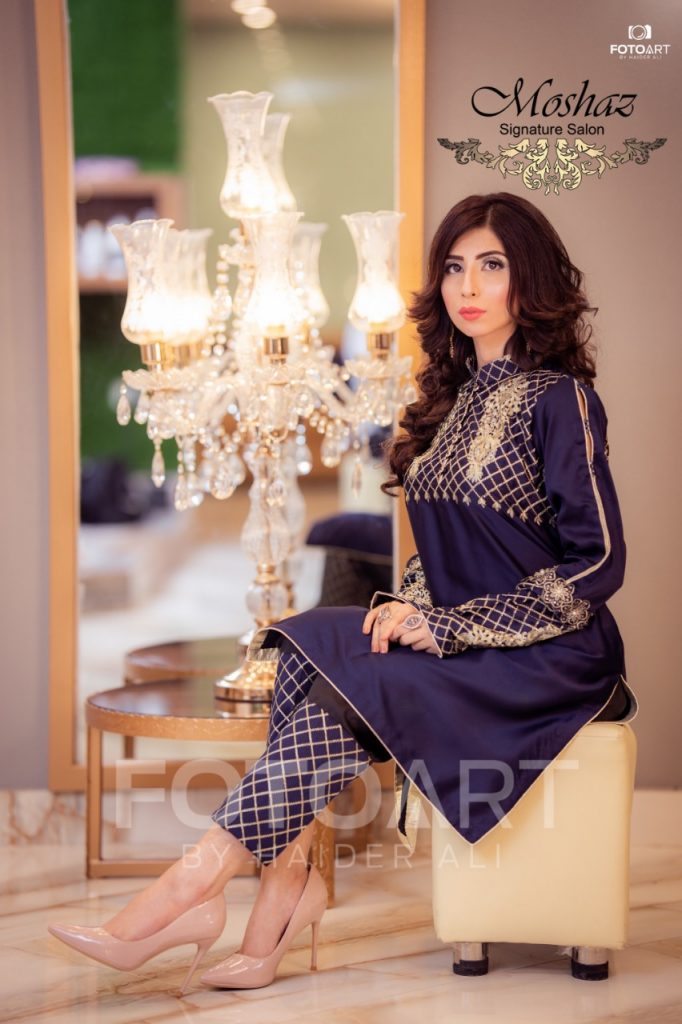 Use Synthetic makeup Brushes
Synthetic makeup brushes are made up of the bristles from synthetic fibers and nylon. Unlike the natural brushes, synthetic brushes does not absorb too much makeup because they are not as porous as the natural hair are. Natural hair soaks up too much makeup and make it difficult for as unexperienced person to do a perfect makeup. It is recommended to use synthetic brushes when you want to put your makeup on at home.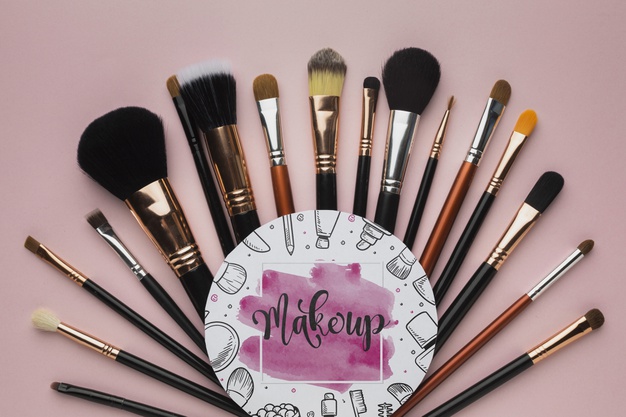 Must use one base for Facial cream and Makeup primer
If you are using a water base facial cream then your makeup primer and foundation must also have water base and so as in the case of oil. It is necessary to use one base because oil and water doesn't make a combination. Water slips on the oil and this 'water-oil' combination can ruin your day. These makeup tips are really important to know and apply when you are trying makeup at home.
Use an eye primer instead of an eye cream
Eye primer is a light-weight cream. Like a primer for face, eye primer also helps in improving the texture of your eye makeup and it helps your makeup last longer. We recommend using the eye primer instead of an eye cream. Remember that base primer should be used first, and then use the eye primer.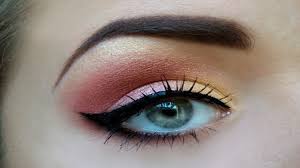 Use mineral powder the right way
Mineral powder is a foundation that is made up of mineral ingredients to create makeup. Mineral powder can help on normal days too because the mineral powder doesn't melt in exposure to sun. Mineral powder is good for both the oily, dry and sensitive skin.
Cover the bags under your eyes
Under-eye bags are sometimes a big problem for some people. Take necessary actions to treat the under-eye bags. They can be covered by the concealer, too. Use the primer first and then the foundation, and then concealer should be used that. Note that the concealer should be applied in a triangle shape. The reason behind the triangle shaped concealer applying is to give your face a proper shape.
Check out the video and see how Bridal Makeup in done.
So, we have discussed the basic things that are to be considered while putting your makeup on at home. It is not too easy to put a perfect makeup at home that's why it is recommended to visit beauty salon for special events and get a perfect eye makeup or party makeup.
See more Videos on out Youtube channel.
Visit our Website.
Follow us on Instagram.
Follow us on Facebook.